What's that '90s TV show opening with Jennifer Aniston and all her friends on a couch in front of a fountain? Oh, that's right. "Friends." The show's been in quite the uproar since Netflix announced that all 10 seasons would be available on Jan. 1 – but Netflix didn't stop there.
Netflix also shortly announced that "House of Cards" (all 13 episodes of season three) would be available to watch on Feb. 27. Yes, binge watching 10 episodes a day with chips and guac by your side is more than acceptable. However, Netflix seems to have bigger plans for the year.
So fasten your seat belts, and get ready to buy some more chips. Here's a quick guide to what to look out for.
1. "Unbreakable Kimmy Schmidt" (March 6)
Writers Tina Fey and Robert Carlock have chosen Ellie Kemper, who played Erin from "The Office", to star in her new show as Kimmy searches for a new life in New York City after leaving a cult of 15 years. There are lots of limitations for this show, in that it stretches in similar ways as "New Girl" does, as both Jessica Day ("New Girl") and Kimmy portray naive, bubbly women who have an affinity for brightly colored cardigans, but I trust that Tina Fey knows what she's doing.
2. "Bloodline" (March 20)
When the black sheep of the family returns home, all the darkest secrets of a once close-knit family surface. Some familiar faces such as Ben Mendelsohn ("The Dark Knight Rises") and Linda Cardellini take on dramatic roles in this series. Family drama is the best kind of drama and seeing Cardellini back on the small screen since playing Lindsay Weir in "Freaks and Geeks"is weird but cool. I'm keeping a good eye on this one.
3. "Marvel's Daredevil" (April 10)
This will be Netflix's first original Marvel series, and it'll be available with all 13 episodes on April 10. Charlie Cox plays Matt Murdock, the lawyer by day and superhero by night. You can brush up on background facts here.
3. "Grace and Frankie" (May 8)
Written by Marta Kauffman ("Friends"), this comedic series is about a pair of old rivals, played by Jane Fonda and Lily Tomlin, who find out their husbands are in love with each other. I can't wait for how Kauffman's going to draw out the story line.
4. "Narcos" (TBA)
I personally have always been interested in topics like narcotics, so I'm crossing my fingers that Netflix will pull through with this series. Based on a true story, "Narcos" draws the international drug market, the Colombian drug lord Pablo Escobar and government corruption together to produce what may hopefully be a more intense follow up of "Breaking Bad."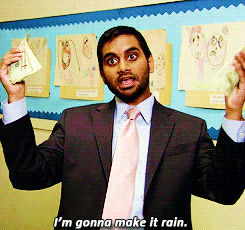 5. "Sense8″ (TBA)
Lana and Andy Wachowski, siblings best known for "The Matrix" trilogy, are directors of this new drama that encapsulates the story of eight characters around the world who connect emotionally and mentally, allowing them to see each other's pasts. With such powers, these characters soon begin to unravel secrets of the world and must act to save humanity while being chased by authority figures. The Wachowski siblings did bring "The Matrix" into the world, so I guess we can give this a try.
---
comment(s). Add yours: