It's only 9 a.m., you're on campus after your first class and your next class isn't until noon. You've failed yourself, you think. This is a chunk of time, an awkward gap,  you'll never get back, week after week.
But wait – before getting annoyed with your lack of scheduling perfection, give these ideas a shot to cure your campus blues.
1. The amazing nap chairs in the Louise Kerckhoff Study Lounge
If you're running on empty after a long night of studying, or simply just want to relax for a while, head to the third floor of Kerckhoff and snatch one of the chairs in the lounge that recline all the way. Yes, I said recline.
2. Be adventurous with some slacklining on the lawn by Janss steps
If you have not yet heard of the outdoor activity that is taking the country by storm, slacklining is a balancing act on a rope or webbing strip that isn't pulled as tightly as a tightrope (where the "slack" part of the name comes from). Students have been seen setting up their own slacklines between two trees in the lawn at Janss steps, so why not give it a try? All you need is a rope (preferably webbing strip), two trees and an open mind.
3. Explore the coffee options in Westwood
Have a long, early morning break between classes? Up for a bit of a walk? The Coffee Bean & Tea Leaf, Espresso Profeta Cafe, Starbucks, Elysee Cafe, Novel Cafe and Peet's Coffee & Tea are all open early in the morning and just a quick walk down to Westwood. Each offers unique coffee options if the numerous on-campus coffee shops are just not enough for your coffee cravings. Between these options and the probably numerous others, all your coffee hopes, dreams and desires could be satisfied during your break between classes. And if, like Buddy the Elf, you're not a coffee fan, hot chocolate and tea can also be found at each shop.
4.  Check out the Fowler Museum
Head over to North Campus for a while and check out the Fowler Museum's six current exhibits. From Wednesday through Friday the museum opens at noon to the general public and students and has free admission. The newest exhibit, "Past Forward: Contemporary Art from the Emirates" opened on Jan. 25 and will close on March 8. It includes over 50 paintings, sculptures and photos from Emirati culture. And it's FREE, so check it out.
5. Figure out your schedule with help from the ASK counselors on campus
As the spring quarter schedule deadline looms in the near future, many students are in the process of planning their courses for the final quarter of the year. Instead of wondering to yourself all the questions you have about course planning, use your time on campus to get help from one of the ASK counselors. Student ASK counselors can help to answer your questions quickly from numerous convenient, on-campus locations. Find them in Royce Quad, the Public Affairs/Lu Valle (PAL) Patio or the Court of Sciences. Instead of staring at your schedule like this, get those questions answered.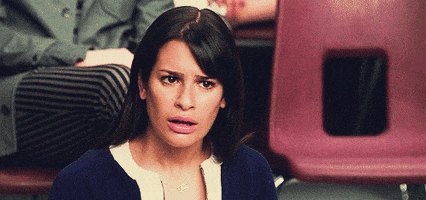 6. Explore the botanical gardens with a self-guided tour
Buried deep in the land of south campus is UCLA's beautiful botanical garden. If you're in the mood to escape the hustle and bustle of campus, go no further than the garden for a relaxing walk. The garden's website even offers a self-guided tour map so you can explore the miniature oasis on your own. Fix your between-class boredom by taking a walk down to the botanical garden for a peaceful adventure in a beautiful landscape.
7. Try a green smoothie at Jamba Juice
Are your tastebuds in the mood for an adventure? Feeling healthy? Usually look like this when you see a flourescent green smoothie? Well, your reaction may be different to Jamba's new additions to their Fruit & Veggie Smoothies list (take, for example, the new "Amazing Greens" smoothie). These smoothies may not look appealing, but who knows, you may end up liking them. So during your next break, head down to Jamba Juice in Ackerman to give these green beverages a try.
8. Locks of Love
And if you're still bored during your break between classes, you can head down to the James West Alumni Center and donate your hair to Locks of Love. The Alumni Scholars Club is putting on a Locks of Love event Thursday and Friday (Feb. 5 and 6) beginning at 10 a.m. Not only will you benefit a great cause, but also you receive a free haircut and get free Chipotle. Check out the link to view the hair requirements here.