Judy Blume was the woman who discussed coming-of-age topics often uncomfortable to discuss with children and young adults in an entertaining, revolutionary type of way. We all know her as the author of young adult novels such as "Blubber" or "Are You There God, It's Me Margaret." If you think that her books may be under your reading level, fret not, because Blume is releasing her first novel for adults in 17 years."In the Unlikely Event" centers on the tragic winter of the early 1950′s in her hometown of Elizabeth, New Jersey, when three catastrophic plane crashes kill hundreds. Although the novel comes out June 2, we secretly wish we could start reading to distract us from all the studying we have coming up. So while we're on the topic of Judy Blume and the revival of her writing career, here are some favorite childhood authors you probably forgot existed and wish you could read again (and if you have time, should).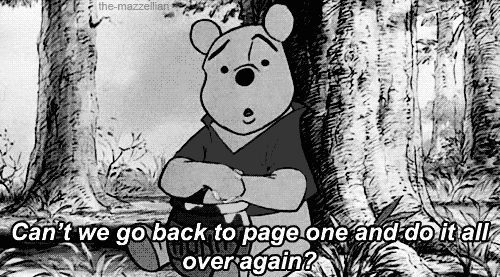 1. Roald Dahl – Charlie and the Chocolate Factory, Matilda, James and the Giant Peach
Let's be honest, "Charlie and the Chocolate Factory" was a little twisted with the idea of children going into a factory and either dying or turning into a blueberry. And Matilda's telekinesis only gave us a glimpse to what extent her powers can go to cough-Carriepromscene-cough.
2. Lemony Snicket (pen name for Daniel Handler) – The Series of Unfortunate Events (series)
Who doesn't love reading about three siblings whose parents just got killed in a fire and their psychotic, freaky uncle is constantly murdering people in order to get to their inheritance? And you might as well catch up before the Netflix series arrives.
3. Beverly Cleary – Henry Huggins, Beezus and Ramona, Ramona (Series)
For the perfect, most relateable novels regarding relationships between oneself, siblings, parents and teachers, the "Ramona" series is on point.
4. Mary Pope Osborne – Magic Tree House (series)
Children's fantasy + historical fiction. These books were your PBS Kids alternative that you would turn to when you maxed out on TV time after school.
5. Crockett Johnson –  Harold and the Purple Crayon (series)
His imagination was endless. He had a picnic with nine pies. NINE.
6. K.A. Applegate – Animorphs (series)
The covers were really scary and you probably started reading them because you had to write some science fiction book report, but it sparked your love for Supernatural, so you don't regret it.
7. Barbara Park – Junie B. Jones (series)
"My name is Junie B. Jones. The 'B' stands for Beatrice. Except I don't like Beatrice. I just like B and that's all." Let's be honest, you had that memorized. She might not have been hooked on phonics, but she was spunky and a little troublemaker, and it was appreciated.