March 4 is the last information session to learn more about the Undergraduate Student Initiated Education program. USIE allows interested juniors and seniors to design a one-unit lower division seminar to teach to other UCLA students. That's right, you, an ordinary UCLA student, could add "teacher at the 12th best university in the world" to your resumé. Past seminar topics have included "Comic Books as Literature," "Sociology of Facebook and Online Social Networks" and even "One Course to Rule Them All: Exploring J. R. R. Tolkien's 'The Lord of the Rings.'" In case you're dying to create your own course but blanking on what your topic should be, here's some suggestions:
1. Navigating the Endless Staircases of UCLA

Aimed at the newest additions to the Bruin family, this course teaches the skills needed to tackle the hills of campus. Learn the proper breathing techniques to use while powering through the last two flights of the classic Café 1919 "death stairs." Analyze the proper geometric angles to position your legs, so you look like less of an idiot going down the "awkward stairs" by Covel. Discuss the proper icing procedures to soothe your newly enlarged calves. Explore alternative routes that cut down on staircase usage. You may have to allot more time for walking to class, but you'll avoid the signature freshmen "I can't believe I just climbed 250 stairs to get here" sweaty and distressed look.
2. The Science of Creating the Perfect Tinder Profile

Made obvious by the plethora of creepily too-close selfies and overused quotes, some people just don't know what they are doing on Tinder. The class would be broken into small groups to evaluate the profiles of each individual student. Once you determine your strengths and weaknesses as a potential match, experts would come in to give guest lectures on a range of relevant topics like the "Do's and Don'ts of Group Photos" and "How to Convey You're Looking for Something Causal Without Coming Off Like a Creep." By the end of the 10 weeks, you'll have so many matches, you won't know what to do with yourself. Be warned: you're on your own for the actual date.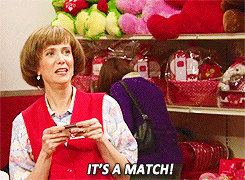 3. The Sport of Binge Watching

It is hip to claim to be a Netflix fanatic, but does everyone really know what it takes to watch an entire series in three days? One of the more active seminars, this class tackles the athletics behind laying down for hours on end. Students will be taught various exercises and stretches to avoid common injuries, such as eye strain and hand cramps. The second half of the course will highlight the essential food groups of a binge watcher's diet: candy, chips and cookies. Final assessment includes watching 15 episodes of the student's choosing while exhibiting all of the techniques learned throughout the quarter. This course really does bring a new meaning to "survival of the fittest."
If you are inspired by any of these ideas, or have a few of your own, swing by Ackerman Union Room 3516 Wednesday at 5:30 p.m. to hear more about the USIE program.