A lot of things happened last week:
 Two llamas ran free on the streets of Sun City, Arizona.
The apparently blue and black dress broke the Internet. (I'm still convinced it's white and gold.)
The Conservative Political Action Conference took place in Washington DC.
The war in Syria still went on.
It's likely, of course, that the first two were widely popular and overshadowed the latter two; absurdity and stupid things attract human attention.
People like to claim that our generation is the anomaly, a group that cares more about llamas and strange dresses than it should. I wouldn't give us all that credit, though. Stupid trends are a lot bigger than our generation–they accompanied mankind for a very long time. Here's the evidence: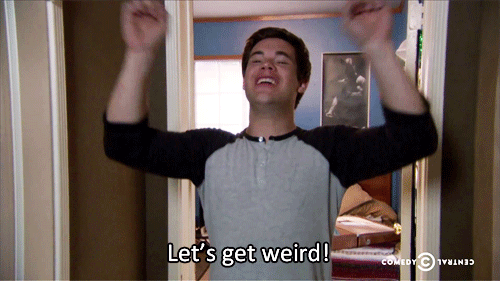 Pole-sitting:
It all started in 1924 when a man was dared to sit on a flagpole. He sat there for 13 hours and 13 minutes. Not long after that, everyone was drawing up a pole in their backyards and sitting on it. This was supposed to be the cool thing to do. People sat and poles and waited to become heroes in society. It was a form of entertainment apparently. The 1920s record for sitting on a pole was 21 days. However, this trend didn't die with the 20s. Peggy Townsend sat on a pole for 217 days in 1963, and actually received a marriage proposal while she was still up there. H. David Werder sat on a pole for 439 days in 1983 and broke her record.
Goldfish Swallowing
I thought it was quite disgusting when Jonah Hill swallowed that goldfish in "The Wolf of Wall Street." Turns out that the act has a longer history than that scene. In 1939 there was a weird college fad. It entailed students swallowing live goldfish and chasing them with different things such as mashed potatoes, mayonnaise, ketchup, soda pop and orange juice. It is claimed that this started with a $10 dare at Harvard. Goldfish swallowing quickly became a way for colleges to compete and the title of "Intercollegiate Goldfish Swallowing Champion" was fairly prestigious. Someone at Clark University swallowed 89 fish! This is just another reason to be grateful we weren't around to witness 1939.
Panty Raids
Back in the 50s male students would assemble and then march to female residences in the pursuit to steal undergarments. The first panty raid happened at the University of Michigan in the 1952. Campus authorities and college newspapers sided with sanity – they were against it. UCLA participated in panty raids back then. The Daily Bruin proposed that book raids from the library should replace this trend as a symbol of the transition from desire for panties to the desire for knowledge. Go Bruins?
---
comment(s). Add yours: